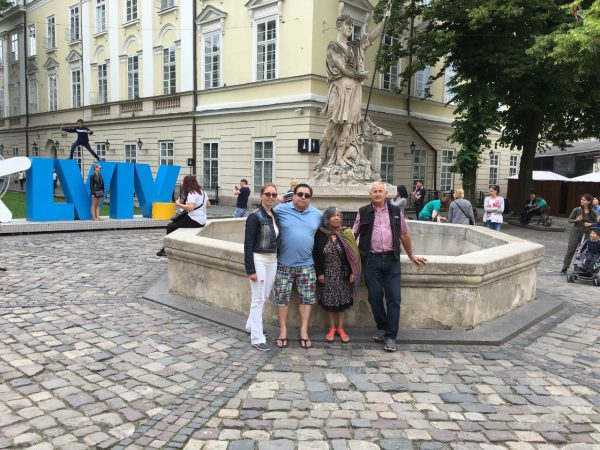 A due visit to the Ukraine. We visited: Lviv and its beautiful green outskirts, Kiev, the lower Carpathian Mountains, and of course Khodoriv.
Read More
Julio Iglesias gave a magnificent performance at the Count Basie Theatre in the Red Bank of New Jersey.
I was sitting in the 4th row, really close to Julio.
The show included three female singers and Tango dancers.
He entertained the audience who packed this fully refurbished facility. Some 1,500 of us applauded the most important and celebrated Hispanic singer in the world.
He joked around saying something like: "You know, I'm now 47. Ok, ok, 51… [laughter] Ok, what I'm trying to say is that when I was very young; just a couple of years ago. I used to make love before the show so I would provide a great show; the problem now is, unfortunately, if I make love before the show, I cannot make the show. So, basically today, I make love while I make the show, and you pay me for it.
You Americans have everything. In Ukraine for example, there are only Ukrainians, but around here, everybody comes form somewhere else"
What an incredibly amazing coincidence that he chose to talk about Ukraine when he could've talked about any other country. I attended the show with my Ukrainian girlfriend who enjoyed the show as much as I did.
Julio continues to be as good as he ever was and has always been. He's absolutely the best!
Read More