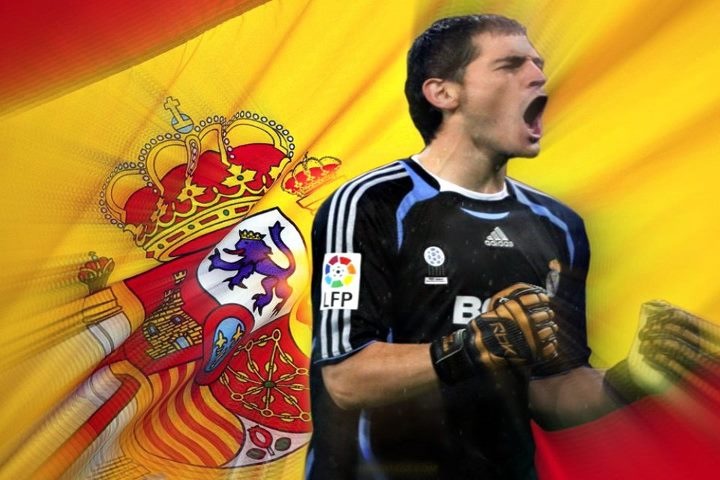 Who would've tought that I would be witnessing the best football Spain has ever seen.
Not my great-grandparents were able to enjoy the accomplishments of this team, many are calling the best ever.
I'm not sure about that, but I certainly do hope the success goes on and in the World Cup of 2014 in Brazil, the story will be similar.
One fact though, no European team has ever won on American soil.
So, let's see if we can beat the odds.
Ole for Spain.
Read More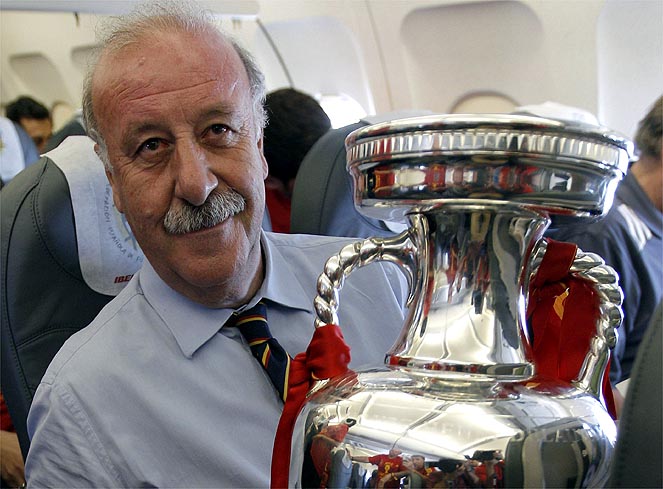 Defending champions Spain claimed an historic third successive major international trophy with a 4-0 rout of Italy in the Euro 2012 final in Kiev Sunday.
It was a breathtaking display from the 2010 World Cup winners, with victory all but sealed by halftime as goals from David Silva and Jordi Alba gave them a 2-0 lead.
Substitutes Fernando Torres and Juan Mata rounded off the emphatic win with two late strikes.
Read More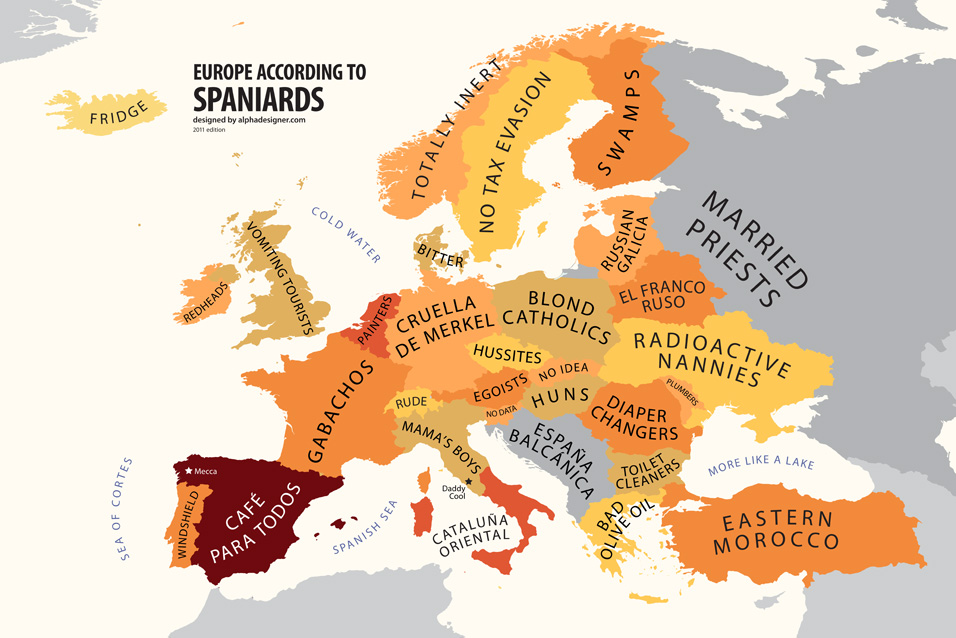 If this is true, then I'd like some coffee, real coffee; not a a cup of water that had a sock in it.
I found these maps, make sure to also check the maps of Europe according to the USA.
Read More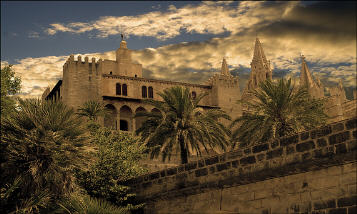 I was remembering that it's been 4 years since my last time in Spain. One of my resolutions this year, to come back this year and to bring my mom and fiancee.
Read More