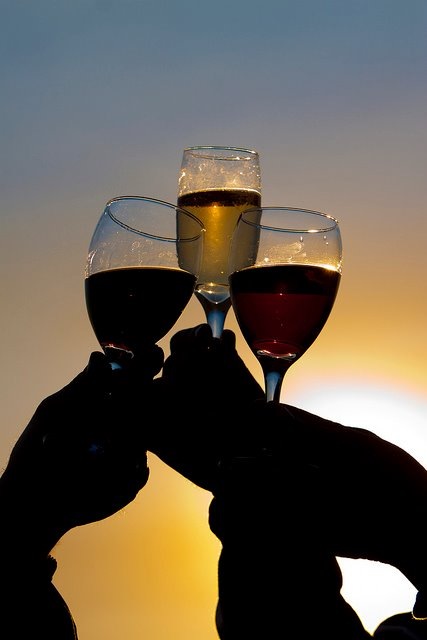 Vino anyone? It seems we have been drinking up — and often — as the U.S. has become the world's biggest consumer of wine.
Statistics released at by Vinexpo and International Wine and Spirit Research (ISWR) showed the United States consumed the equivalent of 3.7 billion bottles of wine in 2011. Americans surpassed the traditional wine-guzzling nations: France, Italy, Spain, Austria, and Germany. China, which is one of the fastest growing markets, knocked England out of fifth place.
Read More
Once again we have witnessed who the "Big Babies" of the World Cup Tournament are: the Argentineans.
These disgusting people believe that they are so worth it, they were actually created by hand to perfection.
So stupid and so lame, and so far from the truth.
We've seen it time and again. I remember the final game in 1990 against Germany, they had such a hard time accepting defeat, they started charging against the Referee.
Then, Maradona was ejected in the next World Cup. His comments? Quote: "They cut our legs". But, he didn't say the same when he personally violated the rules of soccer by scoring a goal with his own hand and got away with it against Germany back in 1986, right?
Yesterday, they were eliminated by Germany and started a fight at the end of the game.
It's always an excuse, isn't it? Why won't you grow up? You are not Europeans as you believe, you're Latin-American, like the rest of the Continent from Mexico below, the closest similarity you have of being European is that you are as snob as the French; and perhaps you should learn how Gentlemen accept they were defeated and the other team was better.
Take it from England. Yes, it was tough, but at least they acted like the Gentlemen they are.
Read More