From March 24 to 31, 2015. We spent Spring Break in Miami, FL. We stayed in Fort Lauderdale with my mom visiting as well.
Places visited: Miami and a visit to the Mai-Kai Restaurant, Miami Beach with its famous Art Deco, Fort Lauderdale (a Tour in the Canal on The Jungle Queen), Pompano Beach, West Palm Beach, the Coral Castle in Florida City, an Alligator Farm in the Everglades and a ride on the Air Boat; finally, an eight hour drive (both ways) to Key West.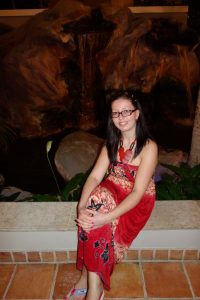 Read More
Maroon 5's Adam Levine gave an awesome and solid performance last night at the Wells Fargo Center. A night to remember a concert that lasted a few hours and Adam demonstrated his talents and a tireless voice in front of a packed house that watched the entire concert standing up the whole time and dancing to the music.
One of the night openers was the group "Magic" singing the famous "Rude" and "Don't Kill the Magic".

Read More