IRVING, Texas – The Jones family returned home from Nashville, Tenn., Tuesday evening to a gracious welcoming at the private jet hanger at Love Field in Dallas.
But it was more than just home now.
It's home of Super Bowl XLV, which will be played in Arlington, Texas, at the Cowboys' new stadium that is expected to be completed for the start of the 2009 season.
The excitement generated by the victory over Indianapolis and Arizona overflowed into Wednesday, where the Cowboys team continued its OTA (Organized Team Activity) practices at Valley Ranch.
But clearly, the main focus still was on Super Bowl XLV, which will be played Feb. 6, 2011, in the new stadium yet to be officially named.
Cowboys spokesman Brett Daniels said there is no timetable to secure or announce naming rights for the new stadium. But certainly winning the right to play host to the first Super Bowl in North Texas only enhances the visibility of the new stadium, which consequently should raise the value of the naming rights.
But the Cowboys didn't need an official name to gain the Super Bowl bid. They didn't even need for the stadium to be more than 25 percent completed.
The overall prospect of seating nearly 100,000 fans in the retractable-roof structure, which promises to be state-of-the-art, was good enough to win a majority vote from NFL owners in the end over Indianapolis at Tuesday's league meetings in Nashville.
"This is going to be a wonderful event," Jones said. "Thank goodness we're in the one the greatest communities in the world. It's a privilege to be a part of the NFL and to have our main event, where our champions are crowned, to have it here in North Texas. It's the best we can do in the NFL, we think one of the best things in sports, and certainly we're committed to do everything we can do to make it the best Super Bowl there has ever been."
While the Super Bowl might be the biggest single sporting event that will be played at the Cowboys' new stadium, it is not the only big attraction expected to come through the North Texas area thanks to the flexible stadium being built.
The AT&T Cotton Bowl will move from Fair Park in downtown Dallas to the new stadium for the Jan. 1, 2010, game.
And Daniels said the next big event the new stadium will be seeking is a future Final Four, the last three games of the NCAA Men's Basketball Tournament. But getting the Final Four in North Texas might not be an easy task in the near future, considering the tournament will land in San Antonio for 2008 and then Houston in 2011.
Read More
WELLINGTON, New Zealand – A plucky foot-high Jack Russell terrier named George saved five New Zealand children from two marauding pit bulls, but was so severely mauled in the fight he had to be destroyed, his owner said Wednesday.
George was playing with the group of children as they returned home from buying sweets at a neighborhood shop in the small North Island town of Manaia last Sunday when the two pit bulls appeared and lunged toward them, his owner, Allan Gay, said.
"George was brave — he took them on, and he's not even a foot high," Gay told The Associated Press. "He jumped in on them, he tried to keep them off.
"If it wasn't for George, those kids would have copped it."
One of the children, Richard Rosewarne, 11, was quoted in the Taranaki Daily News on Wednesday as saying George fought with the pit bulls to keep them off his 4-year-old brother, Darryl.
"George tried to protect us by barking and rushing at them, but they started to bite him — one on the head and the other on the back," Rosewarne said. "We ran off crying, and some people saw what was happening and rescued George."
But George, aged 9, was so badly mauled that a veterinarian had to put him down, Gay said.
"The two pit bulls ripped the skin from his throat and chest and down his back," he said, adding the tough little terrier also "had a bad heart condition."
Gay said the pit bulls' owner had surrendered the pair to dog control officers and demanded they be destroyed, claiming they had launched unprovoked attacks previously.
Read More
The Bulletin of the Atomic Scientists' Doomsday Clock conveys how close humanity is to catastrophic destruction–the figurative midnight–and monitors the means humankind could use to obliterate itself. First and foremost, these include nuclear weapons, but they also encompass climate-changing technologies and new developments in the life sciences and nanotechnology that could inflict irrevocable harm.
Nuclear
For four decades, the United States' and the Soviet Union's overt hostility coupled with their enormous nuclear arsenals defined the nuclear threat. The equation for nuclear holocaust was simple: Heightened tensions between the two jittery superpowers would lead to an all-out nuclear exchange. Today, the potential for an accidental or inadvertent nuclear exchange between the United States and Russia remains, with both countries anachronistically maintaining more than 1,000 warheads on high alert, ready to launch within tens of minutes. But a deliberate attack by Russia or the United States on the other is unthinkable.
Unfortunately, however, the possibility of a nuclear exchange between countries remains. In 1999 and again in 2001, India and Pakistan threatened each other with nuclear arms. And despite past successes in limiting the spread of nuclear weapons to countries around the world, nuclear proliferation seems to present a great danger today, with countries such as North Korea and Iran actively pursuing the capability to produce nuclear weapons. Nuclear terrorism also poses a new risk, as fissile materials remain unsecured in many parts of the world, making them more available to groups that seek destructive means.
Read More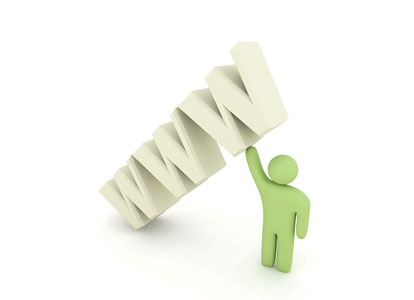 Transition to TCP/IP took place on 1 January 1983
ADVERTISEMENTThe internet has officially celebrated its 20th birthday.
Today, the Internet holds around 100m sites worldwide.
Read More
It was every subway rider's nightmare, times two.
Who has ridden along New York's 656 miles of subway lines and not wondered: "What if I fell to the tracks as a train came in? What would I do?"
And who has not thought: "What if someone else fell? Would I jump to the rescue?"
Wesley Autrey, a 50-year-old construction worker and Navy veteran, faced both those questions in a flashing instant yesterday, and got his answers almost as quickly.
Mr. Autrey was waiting for the downtown local at 137th Street and Broadway in Manhattan around 12:45 p.m. He was taking his two daughters, Syshe, 4, and Shuqui, 6, home before work.
Nearby, a man collapsed, his body convulsing. Mr. Autrey and two women rushed to help, he said. The man, Cameron Hollopeter, 20, managed to get up, but then stumbled to the platform edge and fell to the tracks, between the two rails.
The headlights of the No. 1 train appeared. "I had to make a split decision," Mr. Autrey said.
So he made one, and leapt.
Mr. Autrey lay on Mr. Hollopeter, his heart pounding, pressing him down in a space roughly a foot deep. The train's brakes screeched, but it could not stop in time.
Five cars rolled overhead before the train stopped, the cars passing inches from his head, smudging his blue knit cap with grease. Mr. Autrey heard onlookers' screams. "We're O.K. down here," he yelled, "but I've got two daughters up there. Let them know their father's O.K." He heard cries of wonder, and applause.
Power was cut, and workers got them out. Mr. Hollopeter, a student at the New York Film Academy, was taken to St. Luke's-Roosevelt Hospital Center. He had only bumps and bruises, said his grandfather, Jeff Friedman. The police said it appeared that Mr. Hollopeter had suffered a seizure.
Mr. Autrey refused medical help, because, he said, nothing was wrong. He did visit Mr. Hollopeter in the hospital before heading to his night shift. "I don't feel like I did something spectacular; I just saw someone who needed help," Mr. Autrey said. "I did what I felt was right."
Read More