This game was supposed to be a blow-out of the Redskins. Instead, they beat and outplayed the Cowboys.
The score does not reflect what really transpired here today. If this Cowboys team was supposed to be the best in the NFL, I really think those who cheer for this team are utterly disappointed.
This time however, I blame not only the players, but the coaching staff. Their Game Plan looked really poor, and with a huge lack of imagination in the attack; they did not use their rookie RB star Felix Jones at all, and in my opinion they went to Terrell Owens way too many times.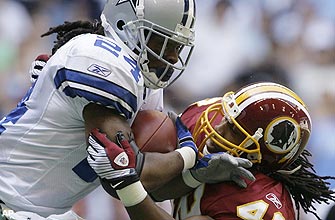 This team did not look good in any way today, and Tony Romo looked without a touch. What a surprise!
Read More
Move comes as government grapples with downward-spiraling economy
Would-be immigrants stand in line after arriving at the port of Los Cristianos on Spain's Canary island of Tenerife on Thursday.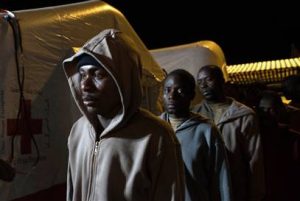 MADRID, Spain – Spain will pay jobless immigrants to go home under a decree approved Friday, more dramatic evidence of how a once-booming economy has quickly gone bust.
Labor Minister Celestino Corbacho said the measure was approved at a Cabinet meeting under a fast-track procedure and will take effect in about a month after a largely symbolic passage through Parliament.
The plan targets tens of thousands of non-EU citizens who have been laid off in Spain and are entitled to unemployment benefits. It offers them a lump sum payment of 40 percent of that money once they renounce their work and residency permits, and the remaining 60 percent once they get home.
The program is strictly voluntary, and applies to people from 19 non-EU countries with which Spain has signed bilateral accords under which social security benefits accrued in one nation can be paid out in the other.
People who sign up for it must agree not to come back to Spain for three years, with the promise they will be able to recover their work and residency permits after that.
Country flirting with recession
The initiative is the latest thrust by a government grappling with ever-swelling jobless ranks in an economy that had posted more than a decade of solid growth but is now flirting with recession. Spanish unemployment is now an EU-high of 10.7 percent, according to the bloc's statistical agency Eurostat.
The meltdown stems mainly from a collapse in the construction industry, the main engine of all the growth and a key source of employment for low-skill workers from Latin America, North Africa and eastern Europe.
These immigrants are taking a particularly big hit as building companies lay off workers, and they are the ones the government now wants to pay to go home and stay there until things get better in Spain.
"We are trying to facilitate the return of those workers who, having contributed to the growth of this country, decide to go back to their own," Deputy Prime Minister Maria Teresa Fernandez de la Vega told a news conference after the Cabinet meeting.
Corbacho gave no figures Friday but the government said in July it believed some 10,000 jobless non-EU citizens — out of a total of 165,000 recorded as of that month — would go along with the plan.
Read More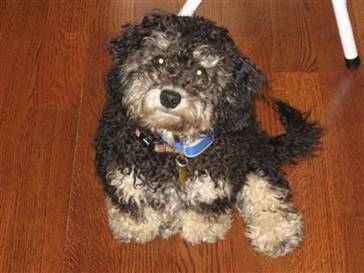 15-pound cocker spaniel-poodle mix drove bear cubs up a tree.
WYCKOFF, N.J. – If only Goldilocks had had a cockapoo.
A 15-pound cocker spaniel-poodle mix named Pawlee scared off a mother bear and her two cubs Sunday morning after they strayed into his owners' back yard.
Whether his bark was worse than his bite, Pawlee's tactic worked just fine. These three bears got the hint and took off.
"We had just let him out for the morning and he ran into the yard and started barking his head off," owner Fran Osiason said.
Osiason said her 9-year-old son, Jacob, went outside to see what the commotion was about and came running back in to report there were bears in the yard.
She was worried that the mother would come after Pawlee to protect her cubs, but the pugnacious pup, just 8 months old, had other plans.
His barking drove the two cubs up a tree, and they eventually climbed down and hopped over a fence with their mother and retreated into the woods.
Osiason said she, her son, husband Andrew and daughter Eden, 6, have had Pawlee since he was about 8 weeks old. She marveled at his fearlessness.
"He's a little fur ball," she said.
Northern New Jersey seems to breed feisty pets: In 2006, a tabby cat named Jack chased a bear up a tree in his West Milford yard.
Bears are not uncommon in Wyckoff, but Osiason said her family has lived there for about 10 years and had not seen any until Sunday.
With Pawlee on guard, they might not see another one anytime soon.
Read More
Spain is the EURO 2008 champions. They have won the most number of games in the tournament and scored the most number of goals too. They won all of their qualifying matches and yeah SPAIN is deserving canditdate for EURO 2008 champions.
Their pain finally ended their 44-year wait for a trophy when Fernando Torres's exquisite first-half goal gave them a deserved 1-0 victory over Germany in a fast and furious Euro 2008 final on Sunday.
Spain, appearing in their first final since 1984 and seeking only their second trophy following their 1964 Euro success on home soil, were worthy winners as their crisp passing, wonderful technique and defensive discipline left Germany flailing.
Torres's goal after 33 minutes was also fit for a final as he showed all the speed, determination and quality of finish that summed up his team's whole campaign.
Read More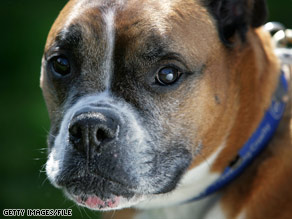 AZUSA, California (AP) — Doggone it, my truck's gone!
Can Boxers drive? One in California knocked a truck out of gear and rolled across a street full of traffic unharmed.
Police said Charles McCowan parked his pickup in front of a mini-mart Wednesday, leaving his 80-pound Boxer named Max in the passenger seat.
When he came out, the truck and Max were gone.
McCowan called police, assuming the truck had been stolen.
When officers arrived, they found the pickup across the street in a fast-food parking lot but had no idea how it got there.
In security video shown Thursday on KCAL-TV, the truck can be seen rolling backward out of the store lot and across the street, threading its way through traffic and out of view.
Police said that after McCowan left the truck, Max knocked the vehicle out of gear and sent it rolling backward.
Both the dog and the truck emerged without a scratch.
Read More