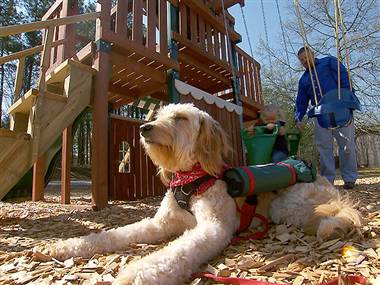 By Linda Carroll
Two years ago Aaron and Debbie Knobloch learned that their baby daughter Alida was suffering from a rare lung disease and that she would need a portable oxygen tank to help her breathe. The good news was that the oxygen tank would make their little girl healthy. The bad news was that she'd have to be tethered to the 6-pound tank most of the time.
The Knoblochs struggled to find a way to give Alida a normal life. Aaron built a walker with a pocket for the oxygen tank so she wouldn't always have to be tied to one of her parents. But as the little girl grew older – and more mobile – the walker wasn't enough.
When Aaron saw a TV program about service dogs, he knew he had the answer: with a dog carrying her oxygen tank, little Alida would be free to roam and play with other kids. Enter Mr. Gibbs, a golden doodle trained to be Alida's constant companion, ever at her side whether it's scampering down the slide at the playground or trotting alongside as she rides her bike.
Read More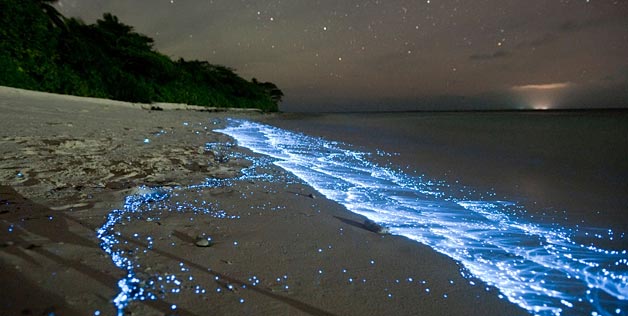 Glow-in-the-dark shark can become invisible ?Don't get creeped out if you're surrounded by unearthly glowing spots during a midnight swim. Scientists say it's a completely natural biological (albeit eerie) phenomenon.
In recently released photos from the Maldives on the National Geographic's website, the shoreline surf is dotted with tiny pinpricks of light, seeming to reflect the constellations above.
Read More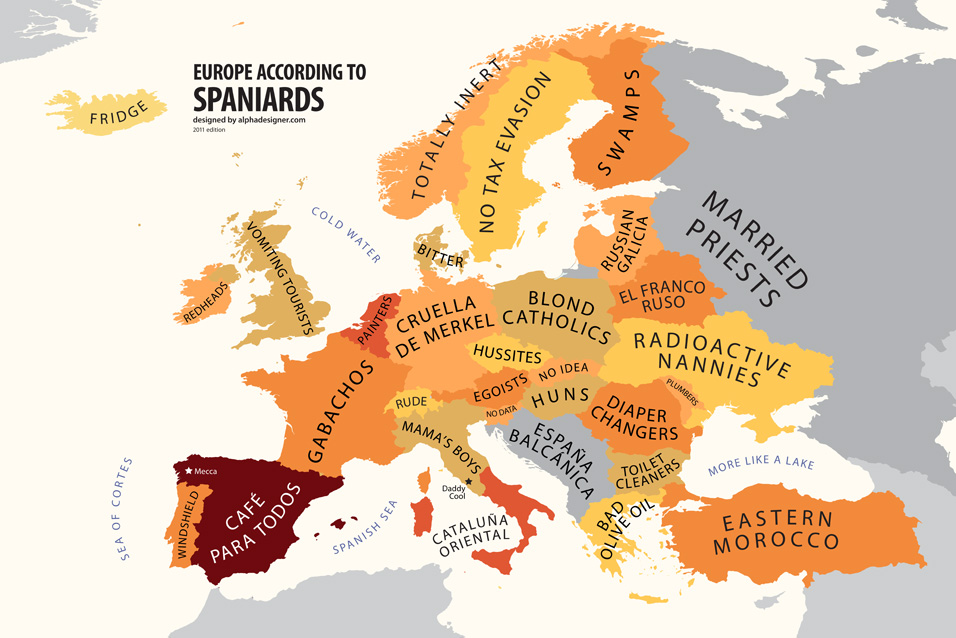 If this is true, then I'd like some coffee, real coffee; not a a cup of water that had a sock in it.
I found these maps, make sure to also check the maps of Europe according to the USA.
Read More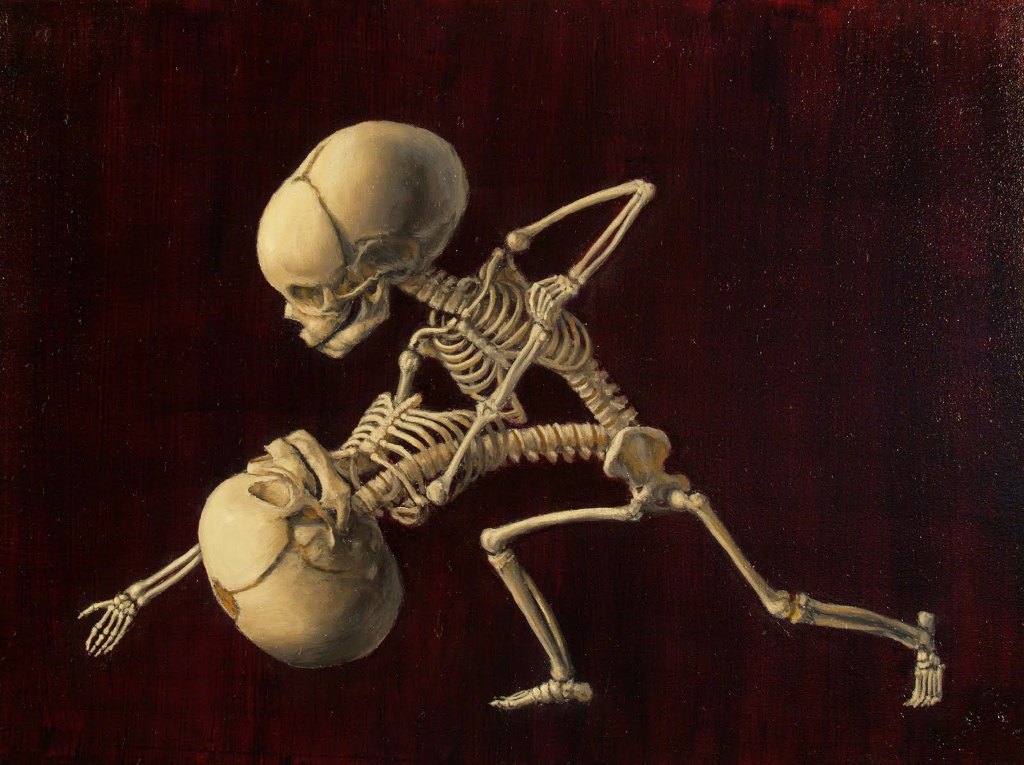 Some folks love the art of Flamenco so much, they keep dancing at a very advanced age. I think that's awesome, why not?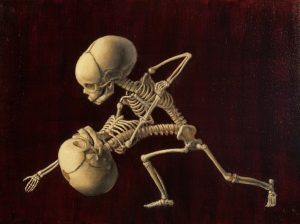 Read More