Mexico Spectacular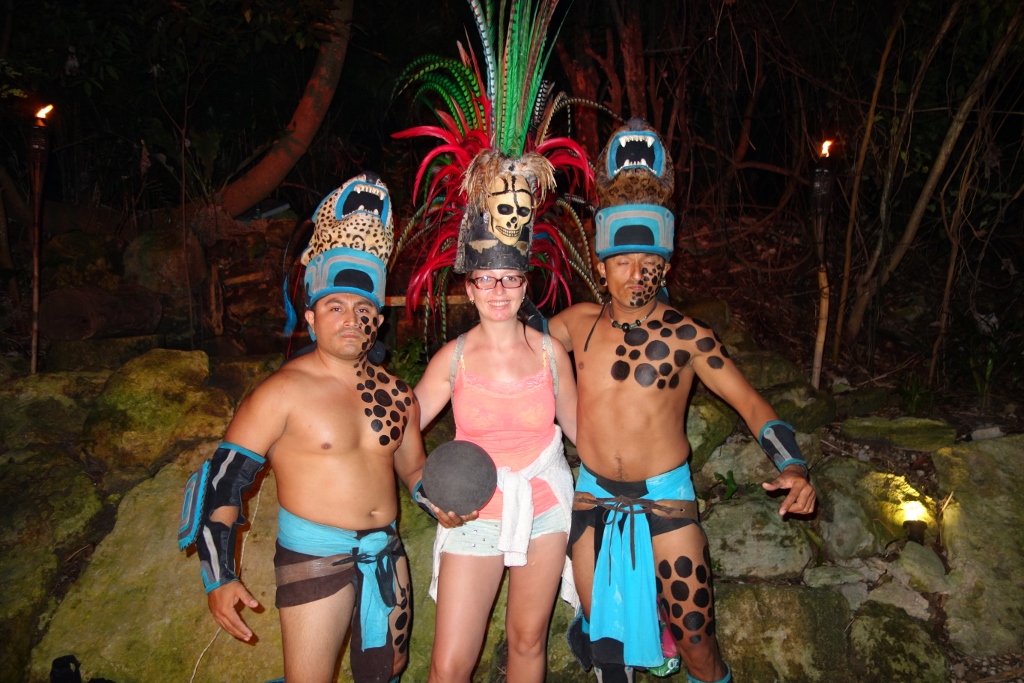 In one of my very best experiences, I was fortunate to watch the 2 hour "Mexico Spectacular Show" live in Xcaret, in my latest trip to Can-Cun.
The show, professionally performed, featured a replica of the "Juego de Pelota" played by the Mayans, with fire balls and the loser being beheaded. It also depicted the arrival of the "Conquistadores" and the struggle that ensued all the way to the "Revolution". The show was beautifully adorned with the traditional costumes and regional music of different states, all the way to the "Mariachi".
I saw people tearing all-the-way. Cheers to a show really well done!