Baby pygmy hippo may be most adorable animal ever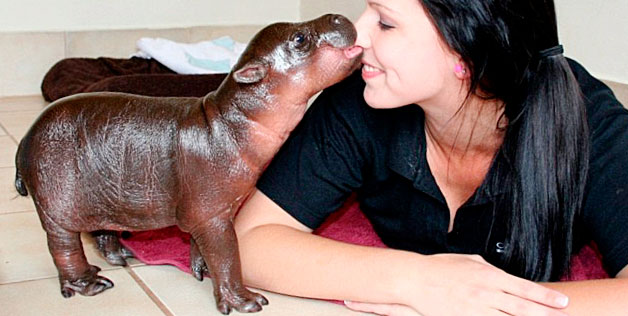 Peaceful-seeming hippos are often described as the most dangerous animals in Africa, but here's one that we'd love to bring home. This baby pygmy hippo, born on a wildlife ranch in South Africa, is only a few days old — and he's been named for Prince Harry, who has done lots of aid work in southern Africa.
After Harry's parents rejected him, he was adopted by handlers at the ranch and lives "like a monarch in a special suite at the sanctuary," according to the Daily Mail.
Just 11 pounds now, he'll only grow to three feet tall, about a fifth the size of a regular hippo.